Shees Park Sharjah - A Lovely Green Destination
Posted On 28-Mar-2021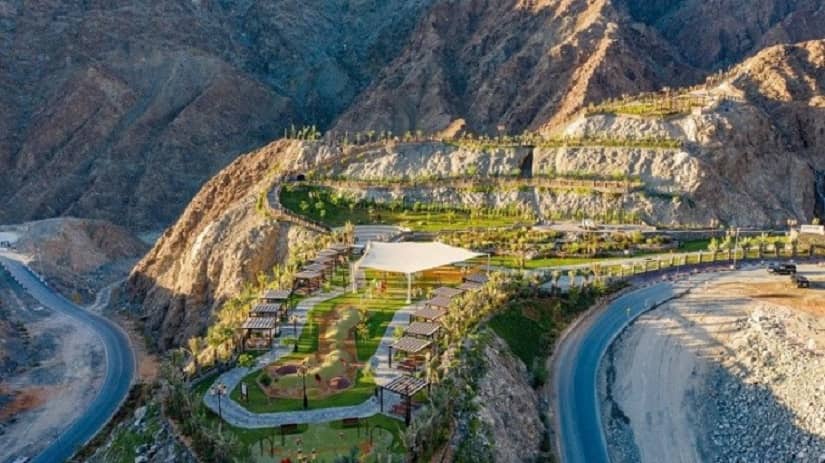 Shees Park is located at Khor Fakkan in Sharjah, and a perfect spot to explore a day in the greenery and cold weather. Shees Park is an ideal attraction for tourists and locals, which is nestled in the middle of the Al Hajar Mountains. It set in motion in October 2020 and the best road trip to enjoy with friends and family in the Winter season. There are brand new features with exciting outdoor facilities and services. Where the atmosphere allows you to admire the atmosphere of the mountainous regions.
Want to know the best part? Shees park is free for all visitors in Sharjah. Besides, you will find a new exciting addition having seating areas, play areas, Gerard's coffee shop, waterfall, wonderful views, and barbeque areas. This place gets busy at the weekend because many locals city plans a picnic. You will also get to cherish a pool facility, since the water is deep you can dive or swim in it. Besides, these are the following facilities:
Artificial waterfall
Outdoor theatre
BBQ area
Play area for kids
Toilets
Mountain walkways
Lake
Viewing area
Shaded seating
Restaurant/Cafe
Parking
Shees Park - Things To Do
There are plenty of things to do by enjoying the outdoor destination across a massive area of 11,362 square meters. Let's check out
1. Park's WaterFall:
This attraction is much like the icing on the cake. You can admire the 25-meter-high man-made waterfall. Which falls into a lovely lake, is a delightful expansion to the recreation center, and makes for some great pictures.
2. Mountaineering:
Shees park features 506 meters of mountaineering for the adventure enthusiast. This mountaineering includes 3 levels. This leads to the fundamental review deck, from where you can appreciate dazzling perspectives on the recreation center and encompassing regions.
3. Ideal Play Area For Kids:
This park includes slides, swings, and see-saws with a large shaded seating area for kids. Your kids will be satisfied to locate a committed play region for them and appreciate to their fullest the swings, slides, and see-saws during their visit to the recreation center.
4. Enjoy a Live BBQ:
There is a designated BBQ territory at Shees Park; in any case, remember that the grill pits are restricted and can get very caught up with during the ends of the week. The recreation center additionally has concealed seating territories for families and companions to appreciate a fun open-air excursion!
In case you are in the BBQ mood, there is an eatery at Shees Park where you can have croissants, coffee and fast bites.
5. Outdoor Theater:
Shees Park offers you an open-air amphitheater for 70 people to enjoy the fun shows.
6. Walk Around the Park:
It features wonderful landscaping and lawn. Sheets Park is a perfect place to enjoy a picnic and walk during the winter season.
Shees Park - Things to Keep in Mind While Visiting
If you are planning a BBQ, then kindly bear in mind that BBQ is only allowed at its designated place.
Dogs, Camping, Football, Horse riding, Shisha, and hunting are not allowed.
Inside the park, vehicles are not allowed. You are supposed to park your vehicle outside at the parking slot.