An Enchanting Madame Tussauds Museum in Dubai
Posted On 22-Aug-2023
Since Madame Tussauds initially opened there, the population of the United Arab Emirates has shown a lot of interest in it.
Tourists, residents of Dubai, and Emirati nationals may all take pictures with their favorite celebrities with ease. According to individuals who are familiar with the museum or have visited one of its more than 25 branches, Madame Tussauds Dubai is the only destination in the world where notable people from various fields congregate. We therefore cordially encourage you to peruse our special literature about the background and distinctive features of Madame Tussauds Dubai, as well as information on tickets.
Also Read: Dubai Creek tower
Madame Tussauds Museum Insight Information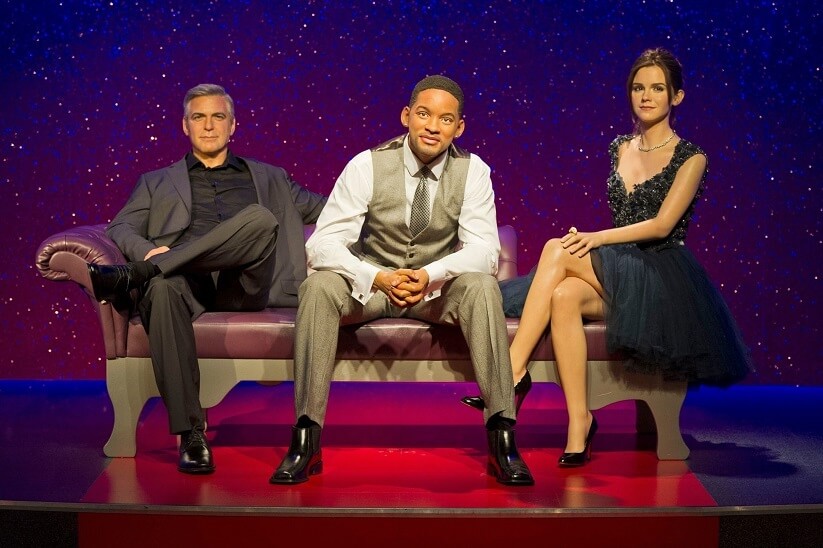 It is rather interesting that the history of Madame Tussauds Gallery began in 1836 when it attracted significant notice on Baker Street in London. Its originator, the talented French artist Marie Tussaud, learned how to make wax figurines from Dr. Philippe Curtius, which adds to the mystery surrounding it. Amazingly, she created her first wax sculpture of Francois Voltaire at the age of just 16.
The violent French Revolution and the death of Philippe Curtius, her tutor, in the 1790s, coincided with a major turn in her life. After taking over ownership of his sizable wax figure collection, Marie Tussaud was left as the only curator. She traveled throughout Europe for more than three decades, showcasing her artistic talent while getting her ideas from Curtius' painstakingly put-together collection.
But she was unable to go back to France because of the turmoil brought on by the Napoleonic Wars. Instead, she was forced to continue displaying her works throughout the British Isles while looking for a permanent home in the center of London.
After Marie Tussaud died in 1850, her astonishing legacy of creating remarkably lifelike wax sculptures of famous continued. Her offspring and the next generations continued this custom. It is understandable why Madame Tussauds has grown into a renowned international company with over 25 locations across the globe.
Primary Features:
Not only is Madame Tussauds the industry innovator, but it is also the only wax museum to have made a global impact. This remarkable achievement calls for a closer examination of the distinctive qualities that appeal to people from all over the world. It happens especially in Dubai, a dynamic, international center.
Study Seven Areas:
Athletic Titans, Media Excellence, Media Marvels, Cinematic Marvels, Fashion Elegance, and Musical Harmony are the seven engrossing divisions of the new show. Top figures in their respective disciplines are prominently shown in each section, which is decorated with a unique design.
Admire the sculpture of your favorite star:
Explore the intricate details of beautifully made wax replicas of your fafavoritecons and be in awe of the skillful craftsmanship. This is the main factor that makes this prestigious establishment so popular and attracts so many tourists. The chance to interact with a variety of notable figures from various areas and eras is what truly distinguishes this unique experience.
This connection goes beyond simple observation and dispels the myth that the museum just displays beautifully made reproductions. In its place, it provides a compelling and engaging experience.
There are no obstacles or boundaries that could break the bond between you and the artwork. As a result, you have the opportunity to approach your heroes up close, feeling their real presence. Besides, caressing their lifelike features, and taking naturally posed pictures next to them.
Also Visit: Morning Desert Safari Dubai
Wax Sculptures:
The creation of wax figures is done using time-tested methods that have a history dating back more than 200 years. Along with substantial technological developments, the museum brand's ownership has changed over time.
However, the museum's most alluring and enduring feature continues to be its unwavering dedication to using the traditional techniques that Madame Marie herself invented. This constant commitment gives each figure a unique charm and guarantees the production of incredibly accurate and realistic replicas.
Timings:
The museum is open to you every weekday from noon to dusk.
The exhibition hall opens its doors to weekend visitors at 10:00 in the morning, especially on Fridays and Saturdays, giving them plenty of time to explore until 8:00 in the evening.
Area:
The exposition hall is located on Dubai's Bluewaters Island, a picturesque waterfront area noted for its vibrant atmosphere. It proudly occupies a location next to the well-known Ain Dubai and, in doing so, unapologetically emphasizes its significance and heightens its attraction.
Ticket Value:
Take a fascinating tour through the recently opened Madame Tussauds exhibit, a very distinctive Middle Eastern experience! Aim to grab a ticket for the famed Madame Tussauds Dubai as soon as you can. Besides, prepare to be mesmerized by the more than 60 lifelike wax figurines of celebrities that will be on display there. Please be informed that there is a 146.63 AED per person entrance fee for this unforgettable event.
Madame Tussauds Museum's knowledge
A visit to Madame Tussauds in Dubai offers a comparable but unique experience that is supplemented by respect for local customs and history.
Immerse yourself in the expertly created, lifelike wax figurines presented in various thematic settings. It allows you to interact with a variety of well-known people from around the world.
Interact meaningfully with world leaders:
Get ready to seize the chance to take pictures with well-known people from all over the world, including…
Sovereign Elizabeth II
Barack Obama
Vladimir Putin
The Dalai Lama
Additionally, the display includes exact copies of numerous renowned historical personalities.
One of the Recognised Symbols
Participate in the segment that recognizes the exceptional leaders who rule the entertainment sector. Bollywood is heavily emphasized in this enthralling field, but there are also notable people from Hollywood's glitzy fashion scene and the thriving Asian entertainment scene. Many well-known names in this category take on a variety of identities, including…
Vin Diesel
Justin Bieber
Rihanna
Amitabh Bachchan
Salman Khan
Ranbir Kapoor
Kareena Kapoor
End:
There are so many museums in Dubai, including the much-awaited Museum of the Future. The Madame Tussauds Museum, on the other hand, sets itself apart by deftly fusing aspects of history, culture, entertainment, and fun.
This unmatched experience satisfies a variety of needs, whether it's the desire to embark on an exciting. It also includes adventurous excursions inside the boundaries of Dubai or capturing touching moments with adored superstars.
Create enduring memories by immersing yourself in this contemporary exhibit, which is located on the charming Bluewaters Island.
Spend no time preparing a fantastic trip to Dubai, making sure that every detail is well-prepared in advance. From visa procedures to lodging and entry tickets for sightseeing.