Dubai Hills Mall - A Must-Visit Spot for NewComers
Posted On 01-Aug-2023
The sleek and modern Dubai Hills Mall is one of the competitors. An astonishing variety of commercial centers can be found among Dubai's various well-known monuments, which serve both residents and visitors. These locations provide more than simply goods and expensive food.
Also Read: Hub Zero Dubai
The Dubai Hills Mall - A detailed discussion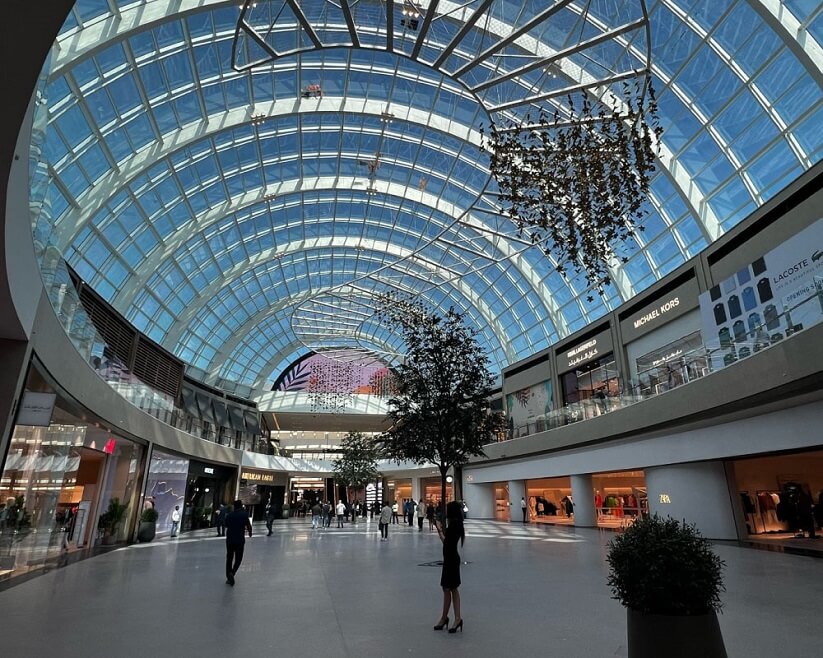 The mall's announcement was made by EMAAR Properties in 2017, quickly solidifying its position as one of Dubai's most anticipated corporate symbols. On February 17, 2022, the mall will formally open to the public.
The mall is located in the Dubai Hills Estate at the intersection of Al Khail Road (E44) and Umm Suqeim Street (D63). It is one of EMAAR's largest and most cherished extensions since it provides a magnificent environment for inhabitants and a wealth of amenities.
Al Barsha South
JVC
Arjan
Arabian Ranches
MBR City
Dubai Hills Estate
Thanks to a daring urban renovation project that was completed in 2020, The Dubai Hills Mall proudly displays unmatched accessibility. It has the benefit of 13 connected buildings that neatly connect it to important roads in the United Arab Emirates, such as the well-known Sheikh Mohammed Bin Zayed Road (E311) and critical sections of Al Khail Road.
Dubai Hills Mall Shops:
In the heart of Dubai, the plaza offers an amazing shopping experience. It displays a variety of well-known national and international brands and entices customers with its distinctive goods. In addition, several new enterprises are prepared to participate. This amazing location features 650 retailers and a staggering 2 million square feet of floor space.
The enormous Geant Hypermarket, which serves the surrounding areas, is located inside. The mall's attraction is increased by this 65,000-square-foot retail behemoth.
The shops of Dubai Hills Mall are divided into two parts, each of which offers a wide range of services. You may find a wide range of goods to fit everyone's preferences, including cutting-edge technology, fashionable clothing, and creative home renovation products.
Daiso:
A well-known retail outlet in Dubai Hills Mall called Daiso is a complete emporium with a large selection of goods. In their selection, you may find clothing, kitchenware, lawn and garden supplies, pet supplies, necessities for leisure time, and a variety of other interesting goods. This business, which is located on the ground floor of the mall, draws discriminating customers with its wide selection of products.
Flying Tiger Copenhagen:
The well-known Daiso store in Dubai Hills Mall is a favorite destination for shopping because it offers a wide variety of goods. They sell a wide variety of interesting goods, including clothing, stationery, kitchenware, outdoor equipment, pet supplies, and entertaining items. This store, which is on the ground floor of the mall, attracts discerning customers with its extensive offerings.
This cutting-edge retailer genuinely believes in offering a happy life without significant expense. They choose carefully the necessities that are superbly made to stand out, resulting in a distinctive shopping experience.
Customers can browse a terrific range of things at their magnificent 300 square meters first store in the UAE. It offers a pleasant browsing experience with a large selection that spans several categories.
DIY
fitness
kitchen
decor
games
sports
stationery
office supplies
Havaianas:
For anyone looking for top-notch flip-flops, a trip to Havaianas in Dubai Hills Mall is a must. When you go in, you'll see a huge selection of exquisitely made sandals in a dazzling variety of styles. Additionally, the vivid hues convey the vivacious energy of Brazilian culture.
Hypermarkets at Dubai Hills Malls
The megastore is the ideal place to stock up on supplies for your home. There are many different things inside, such as food, technology, and baby necessities. Additionally, there are many options accessible, all conveniently located under one roof, from fresh produce and exquisite delicacies to vegan and gluten-free gourmet selections.
Marks & Spencer extends a warm welcome to all of its devoted customers at the beautiful location of Dubai Hills Mall. M&S is a well-known multinational brand in the UAE and is firmly anchored in British culture. The company now has a considerable presence in the UAE thanks to its numerous shops.
The UK-based company Marks & Spencer has increased the number of its retail locations throughout the United Arab Emirates. This newest addition showcases M&S's timelessly appealing products and embodies all the valued attributes that please ardent followers of the retailer. Notably, the ever-popular M&S Food Hall is there, along with a friendly M&S Cafe. Take a well-earned breather from your shopping trip and enjoy some delicious treats and English tea.
Timings:
You can investigate all the areas of this Dubai attractions around 9:00 a.m. and 12:00 a.m.
Attractions nearby Dubai Hills Mall:
Don't forget to take in the spectacular 180,000 square meters of Dubai Hills Park as you stroll through the bustling commercial district. This park has contemporary features like padel tennis, table tennis, basketball, and volleyball courts. In addition, there are quiet picnic spots, outdoor exercise areas, and a special dog park for our four-legged companions.
For serious players, The Golf Club offers a magnificent 18-hole championship course with mesmerizing vistas of Downtown Dubai.
Investigate the rental and sale properties at the Estate if the idea of living close to Dubai Hills Mall appeals to you.
Park Heights
Park Ridge
Golf Suites
Within Dubai Hills Estate, Sidra and Maple are two unique residential communities with villa-style houses. Additionally, perusing our thorough brochure will give you a taste of the fascinating lifestyle that the Estate has in store for you.