Ajman Nightlife - A Must-try Thrilling Outing
Posted On 19-Sep-2023
Due to its many attractions, Dubai and Abu Dhabi are frequently on the minds of visitors to the UAE. The lesser-known emirates do, however, have their charm and nightlife to enjoy, such as Ajman. Why not travel to Ajman and sample the local clubs' nightlife?
The smallest of the UAE emirates, it is everything but boring. This quaint location offers beautiful scenery, a buzzing nightlife, picture-perfect beaches, and a tonne of attractions. After the charismatic attractions in Dubai City and Abu Dhabi city. Both residents and visitors adore it. Read on if you're interested in learning more about this fascinating attraction and the top 9 clubs.
Cosmic Bowling – Exclusive Hotel
Thirsty Horse – A Epic Sports Bar
The Deck Pool Bar & Grill
Blazon Lounge
1897 Bar
Zanzi Bar
Bab Al Bahr
Baywatch Bar Al Rumailah
Kiyi
Top 9 Attractions at the Ajman NightLife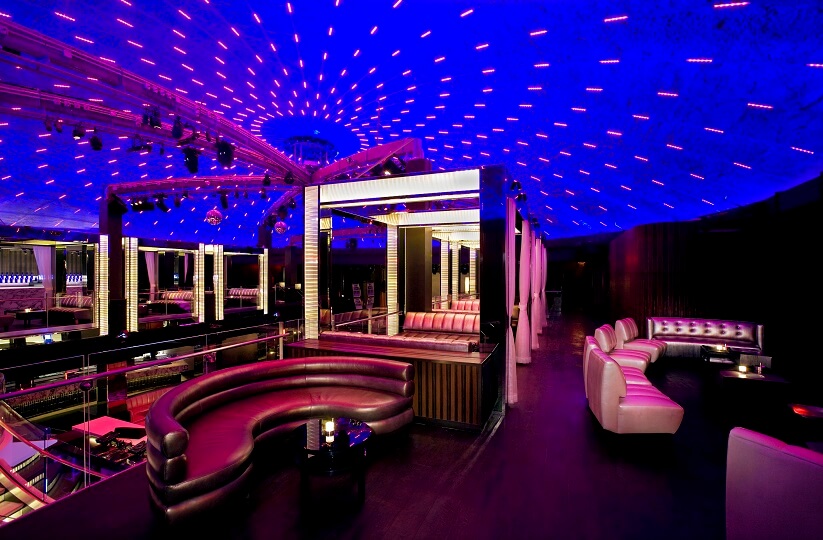 1. Cosmic Bowling
The Ajman Hotel's Cosmic Bowling provides a fun combination of entertainment and drinks. This is a must-go location if you enjoy bowling and the nightlife. This venue offers a unique experience and a wonderful setting for socializing with friends. You can enjoy bowling, a wide range of drinks, wonderful company, your preferred music (just let the DJ know), and more. That sounds amazing, doesn't it?
Location: Ajman Hotel Lobby Level, Corniche
Hours of Operation: 8 PM to 2 AM
250 AED for two people
2. Thirsty Horse – A Classy Sports Bar:
Why is Thirsty Horse one of the best nightclubs in Ajman? Imagine this: You're probably looking for a spot to unwind and end your day on a happy note, whether you're a local heading home from work or a tourist returning from a day of sightseeing, isn't that right? Thirsty Horse provides that. In addition to enjoying the drinks, food, and dancing available here, you can also watch live sporting events for additional pleasure.
3. The Deck Pool Bar & Grill:
This poolside bar lives up to its name by providing a fantastic selection of drinks, mouthwatering food, and friendly service. Their homemade cocktails are a must-try, so don't miss them. Imagine sipping on some of the tastiest cocktails while relaxing by the pool with friends or loved ones, feeling the cool breeze on your face. Isn't it everything you've ever wanted?
Location: Al Jurf, Radisson Blu Hotel
Hours of Operation: 11 AM to 9 PM
280 AED for two people
4. Blazon Lounge:
Blazon Lounge, one of these enchanting top nightclubs, promises a memorable night out. Blazon Lounge certainly excels in this area if you think a great bar should offer a robust fusion of alcohol and music. They are known for their libations, cigars, cuisine, and, most especially, music. A stop at this pub will make your trip in the emirate one to remember and vibrant.
Location: Ajman Hotel's lobby level, on the Corniche
Hours of Operation: 6 PM to 3 AM
300 AED for two people
Also Read: Dubai Opera House
5. 1897 Bar:
Introducing one of the most alluring nightclubs in the region! You can enjoy first-rate drinks, first-rate service, and an aesthetically pleasing setting at The 1897 Bar. This pub stands apart from the competition due to its exceptional customer service. Additionally, you may anticipate sporadic acts to keep you pleasantly engaged while you are there.
Location: Kempinski Hotel, Shk Humaid Bin Rashid Al Nuaimi Street
Hours of Operation: 6 PM to 2 AM
275 AED for two people
6. Zanzi Bar:
One of the best nightclubs in the region is Zanzi Bar, which has a stunning beachfront location. Along with serving amazing food, it also has the best sea views and flawless service. Zanzi Bar is a great option if you're looking for a fun chilling time. It offers a wide selection of delicious dishes, so both your stomach and heart will be satisfied when you leave.
Location: Ajman Hotel poolside, Ajman Corniche
Hours of Operation: 4 PM to 12 AM
380 AED for two people
7. Bab Al Bahr:
This fascinating place must include Bab Al Bahr. It's an honorable decision without a doubt. Imagine yourself on the patio, enjoying a drink while listening to live music and taking in the stunning views of the beach. An evening spent at this bar is essentially like that.
Oman; Ajman Saray
Hours of operation: 10 AM to 2 AM
350 AED for two people
8. Baywatch Bar Al Rumailah
One of the best nightclubs in Ajman is Baywatch Bar Al Rumailah. Even locals enjoy going there, so it's a great place to meet new people. Your experience will undoubtedly be wonderful if you have a beer in your hand, enjoyable music, and a welcoming crowd. It is also renowned for being among Ajman's nightclubs with the lowest cover charges.
At Al Rumailah, is the location
Hours of Operation: 10 AM to 12 AM
100 AED for two people
9. Kiyi
This is one of the best nightclubs in Ajman to check out if enjoying the city's nightlife is your primary reason for traveling there. You can unwind with a beer in hand, indulge in hookah smoking, or revel in the mouthwatering food they have to offer here. It's a bright place in the region with excellent décor that provides for a genuinely soothing experience.
Address: Sheikh Humaid Bin Rashid Al Nuaimi Street, Fairmont Ajman
Hours of Operation: 6 PM to 1 AM
300 AED for two people
The Ideal Ending:
Sounds alluring, don't you think? Why not make travel plans to the region and enjoy the thriving chilling scene and variety of bars for yourself? Ajman is a great location with a lot of great pubs that may make your trip to the UAE more exciting and lively. You may discover more information about how to arrange your vacation at Dubai Desert Safari AE.