Sunbathing in Dubai: A Must-Read Guide for Tourists
Posted On 26-Sep-2023
As the seashore season approaches, it is important to become familiar with Dubai's sunbathing regulations. By being considerate of your fellow beachgoers and following good etiquette by the coast, you can avoid legal entanglements. Remember that visitors visiting Dubai must abide by local laws. Enjoy a wonderful beach day while riding the waves and soaking up the sun. Get dressed in your swimming suit.
Let's take in the stunning sunset! Now is the ideal moment to relish the seaside. The best winter beach destination is Dubai. While the weather is lovely, spend some time outside in the sunshine.
Let's take advantage of the sun's warmth! This is an excellent moment to appreciate the fans on the beach. Gold is an excellent option for people looking for icy shores. It's the one time of year when it's pleasant enough outside to spend extended periods in the sun.
Find the Best Sunbathing Locations in Dubai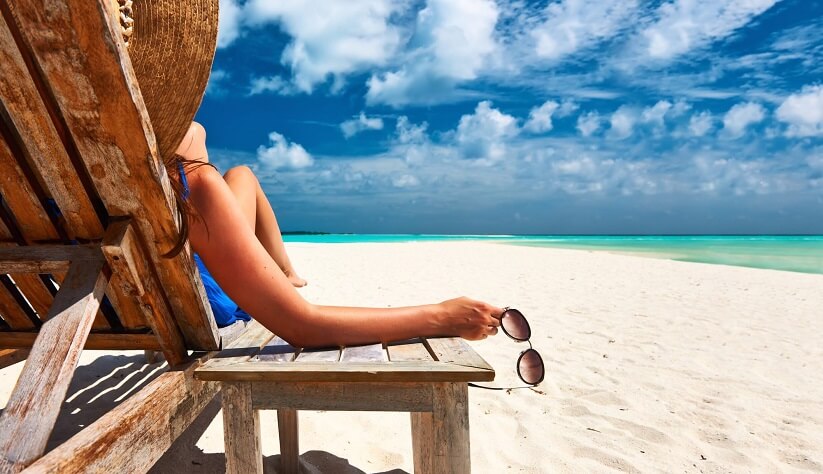 Choosing the ideal coastal resort for the season:
Making the appropriate decision is essential if you want to enjoy the beach's sunshine. There are many coastline areas in Dubai, each with its special beauty. Public shores provide a diverse array of pastimes and awe-inspiring vistas.
High-end resort coasts allow alcohol consumption if you prefer. There are options for participating in water sports, relaxing on plush loungers, and even eating in your hotel. Before choosing a beach, it is advised to do some research to ensure you have the experience you want.
Pick the ideal beach carefully. Each beach in Dubai has a distinct charm of its own. Select the alternative that most aligns with your preferences. The public beaches in Dubai provide a wide range of fun activities. If you enjoy alcoholic beverages and aquatic activities, think about going to a private hotel beach.
Before planning your beach visit, make sure you thoroughly investigate the amenities offered by each beach.
Safeguard your skin from the scorching temperatures of Dubai:
Under Dubai's intense sun, maintaining skin health is crucial. There is little cloud cover and little chance of rain, so it's critical to use sunscreen all day long. Sunburn, heat-related disorders, and skin cancer can all be brought on by harsh UV radiation.
Keep in mind the adverse effects of UV radiation, even if the urge to tan or sunbathe is strong. Sunscreen is indispensable in Dubai, even for those seeking a tan.
Ensuring consistent sunscreen application is essential, especially in Dubai, an Arabian desert with scarce rainfall and overcast days. Achieving a sun-kissed complexion necessitates shielding your skin from the detrimental effects of UV radiation.
Keep up Hydrated:
Again, it's crucial—yet frequently forgotten—to hydrate properly while at the beach.
Aside from the winter months, Dubai regularly experiences high temperatures between 30 and 50 degrees Celsius, which frequently causes dehydration. This creates a significant risk, emphasizing how crucial it is to stay properly hydrated during tanning.
Also Read: Ajman Night Clubs
Avoid engaging in these actions when taking in the sun in Dubai
Be Mindful When Sunbathing in Dubai:
Keep in mind that Dubai is still a Muslim country with its traditions despite having embraced Western culture and allowing bikinis on public beaches. Bikinis are improper outside of the beach area, and modest clothing is expected anywhere else. It's important to wear appropriate clothing while tanning at the beach.
Due to Dubai's lenient swimwear laws, it is typically acceptable to wear a bikini in public. However, there are limitations imposed by religious customs. Women are not allowed to sunbathe without tops; they must always cover-up. Additionally, it's not permitted to wear a swimsuit after leaving the beach, so change before leaving.
Keep an eye on your camera:
Dubai has beautiful beaches, particularly those that are close to the well-known Burj Al Arab. Take pictures of the seven-star resort at Sunset Beach or the Dubai Eye Ferris Wheel at The Beach in JBR to capture their splendor. It's a fantastic opportunity to capture some breathtaking photos!
Pets Must Remain at Home:
It's best to keep your dogs at home because Dubai's beaches have a strict no-dog rule. Consider traveling to Fujairah, which is a little further away from Dubai, if you're looking for a pet-friendly beach where you and your furry buddy can both relax on the sand.
Observe the privacy of others:
Keep in mind that taking pictures of anyone, especially local ladies, without their permission is considered unpleasant and intrusive when doing so on Dubai's beaches at night. The penalty for breaking this law, particularly regarding women is a hefty fine of 500,000 AED and a six-month prison sentence. Avoid consuming alcohol in public:
To avoid legal entanglements, observe the rules strictly. While drinking beer on public beaches may be accepted practice abroad, it is strictly forbidden in Dubai. Consuming alcohol in public can lead to imprisonment or deportation. Nevertheless, it's advised to go to one of the city's beach clubs where alcohol is offered if you want to enjoy a drink while sunbathing.
Conclusion:
Keep in mind the above advice for a secure and enjoyable time sunbathing on Dubai city's beaches. To get help planning your trip to the UAE, get in touch with Dubai Desert Safari AE right away.